Move your parenting from chaos to calm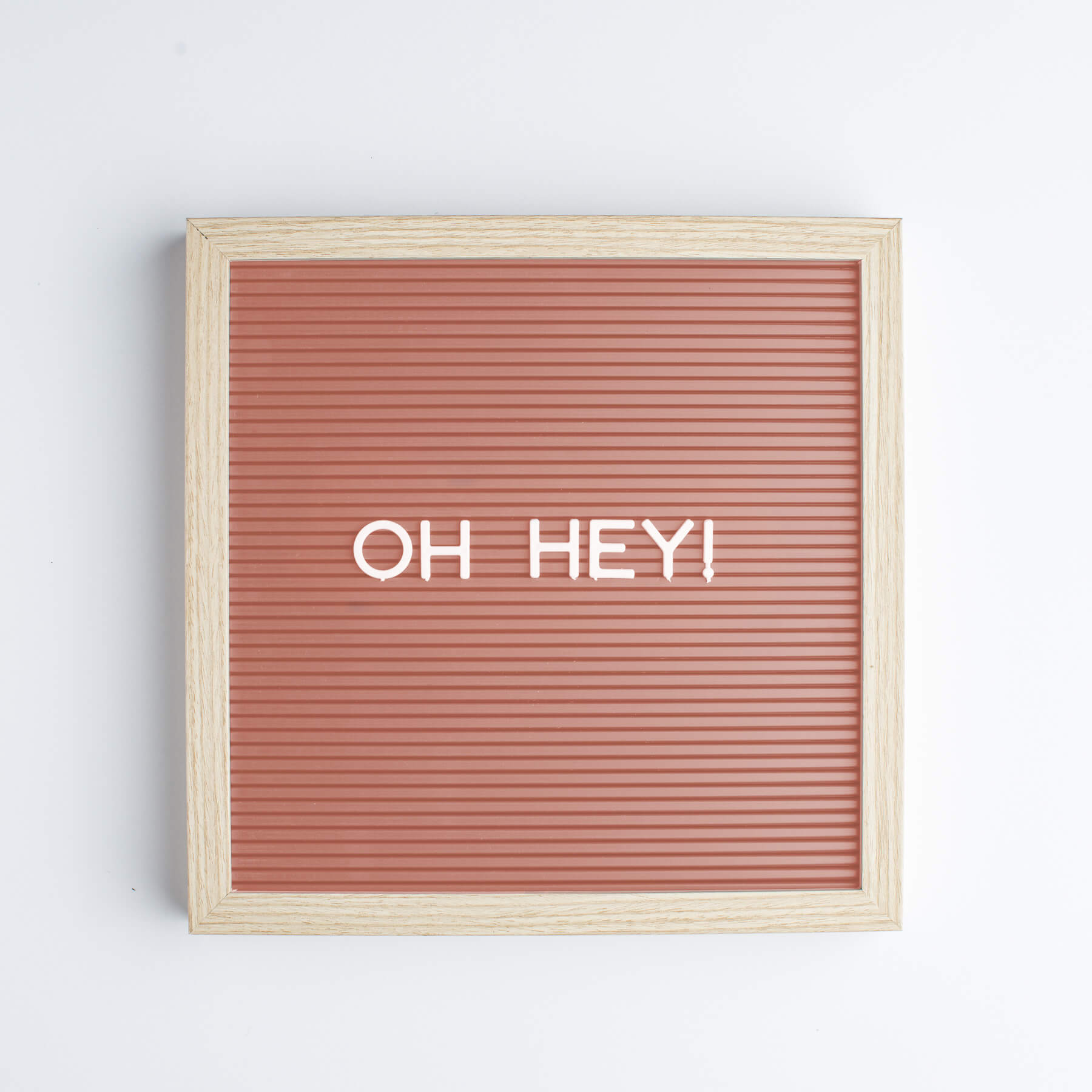 Positive Discipline is a program developed by Dr. Jane Nelsen. It is based on the work of Alfred Adler and Rudolf Dreikurs and designed to teach young people to become responsible, respectful and resourceful members of their communities. Positive Discipline teaches important social and life skills in a manner that is deeply respectful and encouraging for both children and adults.
Recent research tells us that children are hardwired from birth to connect with others, and that children who feel a sense of connection to their community, family, and school are less likely to misbehave. To be successful, contributing members of their community, children must learn necessary social and life skills.
It is for parents and caregivers who are looking for research-based effective tools that will encourage children to think for themselves, become more responsible, and have greater respect for themselves and for others.
Positive Discipline parenting tools teach valuable social and life skills that promote kindness and firmness which help parents and caregivers get to the core of the child's misbehavior, bringing more joy into the home and offering a sense of accomplishment to both the parent/caregiver and the child.
What we will cover in the 6 weeks 
How to avoid power struggles and invite cooperation
Connection before correction. What does it look like?
Avoiding power struggles
Focus on Solutions and let go of blame and shame
Encouragement vs Praise
Teaching self-regulation
Your child is more than their misbehaviour
Learning from mistakes and not paying for them
And many more tools to empower you on this journey of parenting. 
There will be a variety of information sharing, experiential activities and opportunities to problem solve some of the specific issues you are struggling with at home, in a non-judgmental group environment.
Small group coaching, guidance and support from two Positive Discipline Parent Educators. We favor small groups to encourage an open, safe environment and a personalized experience
What it will look like in your everyday
Less chaos
More peace
More love and joy in your parenting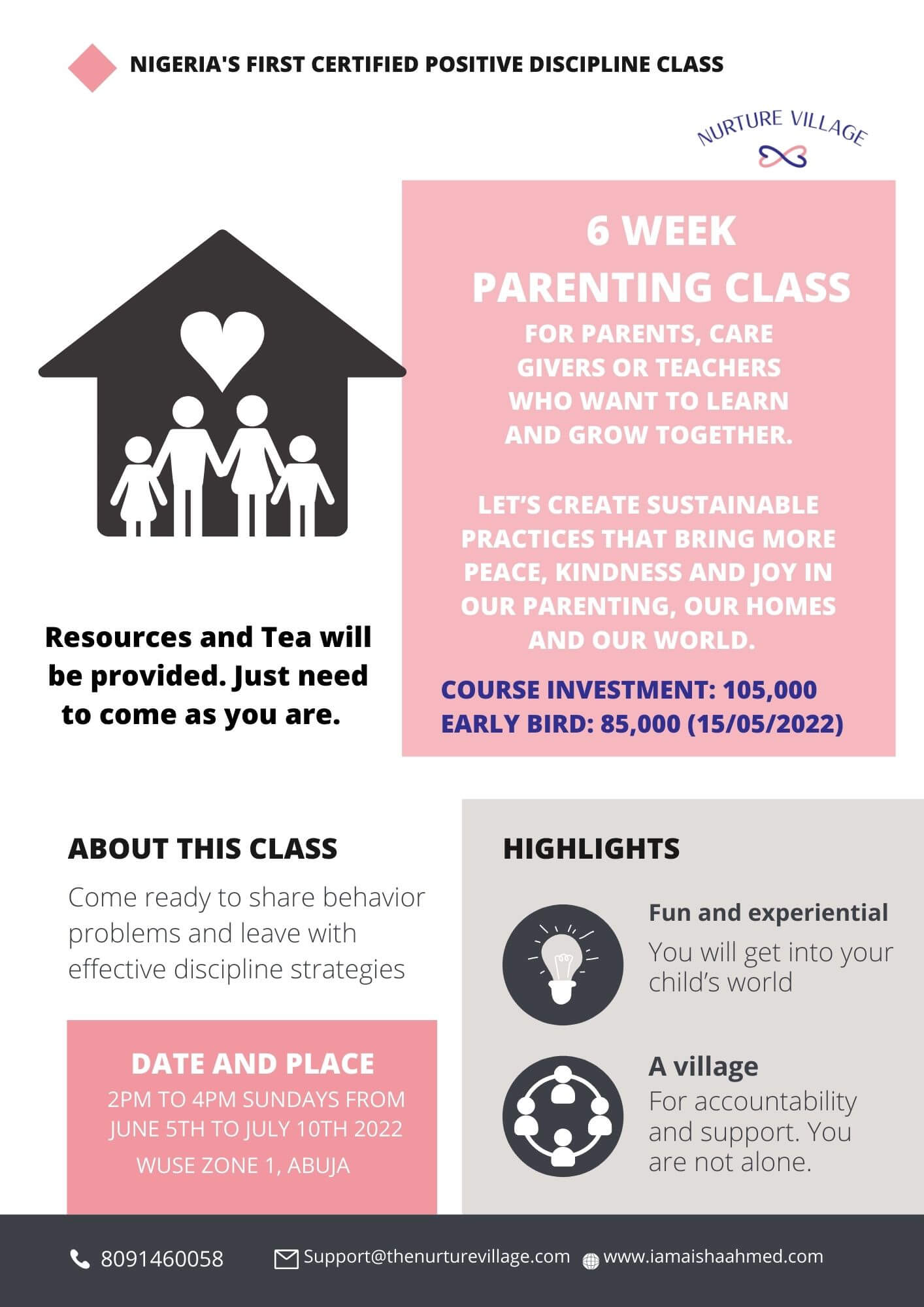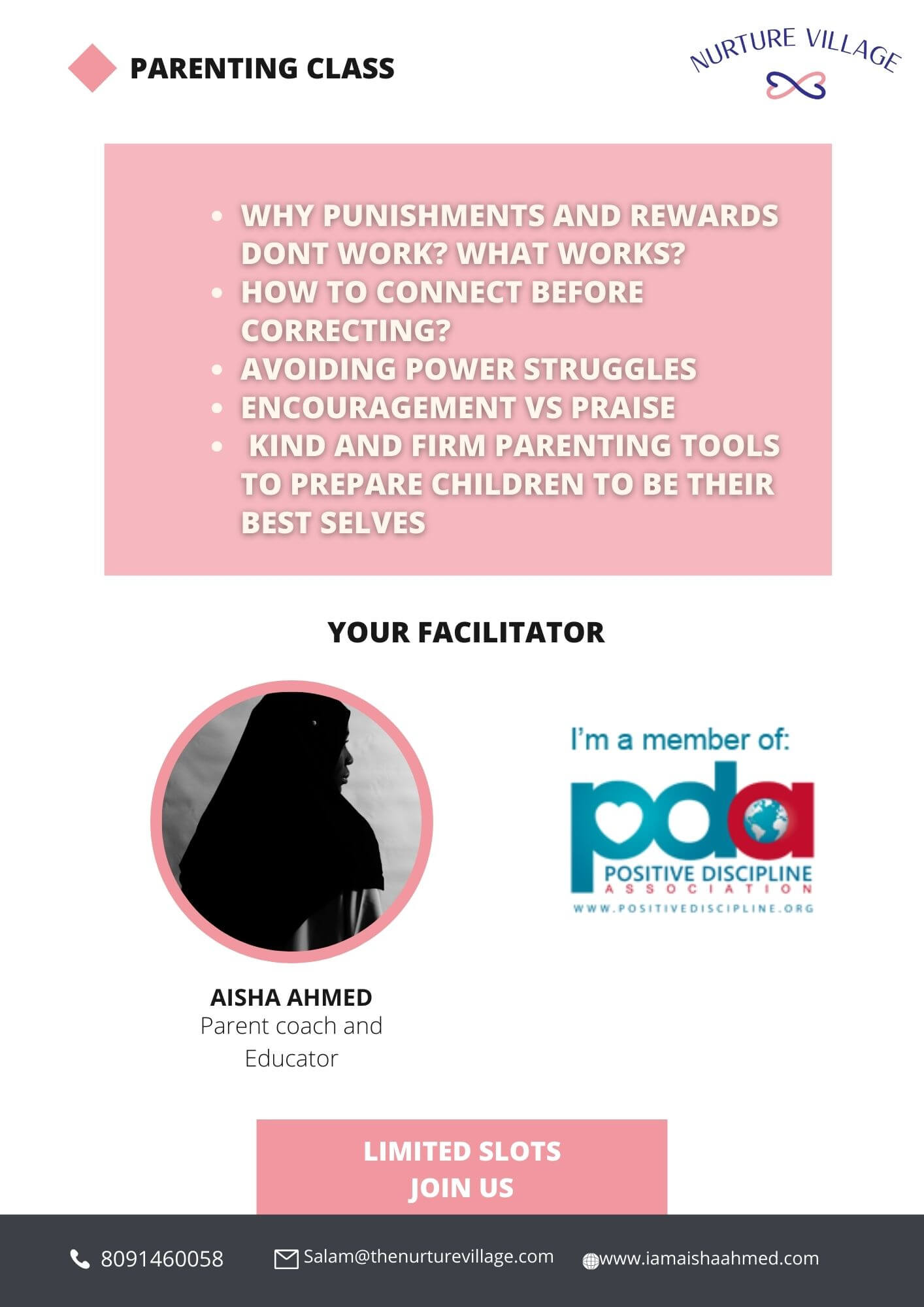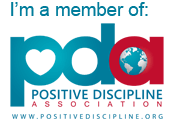 Facilitator Credentials
Certified Parent coach
Certified Life Coach (Maxwell leadership)
Certified Behavioural analysis consultant (DISC) 
Simplicity Parenting Group Leader
Certified Positive Discipline Parent Educator
Certified Empowering People in the Workplace Facilitator
Certified Keeping The Joy in Relationships facilitator 
AMI Montessori 3-6 (In training)
Gottman Method couples training (in training)
Baby sleep and well being specialist (in training)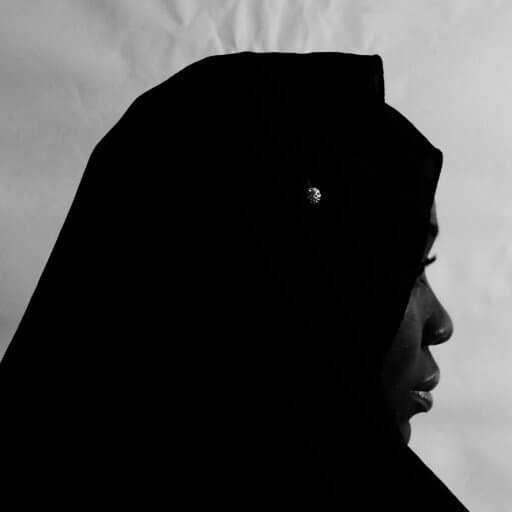 Aisha Ahmed
I am a trained clinical pharmacist and mom to twin toddlers. I love studying and learning about parenting and it is my goal to bring the best of the different paradigms to you. In my private practice I work with individuals, couples, parents, families and youth. In addition to coaching and consultations, I offer educational workshops and classes that provide tools to help empower parents on their journey to better relationships with their children and with each other. I am available to speak at events as well as offer group services. 
salam@thenurturevillage.com