I have a confession to make.
Have you noticed how under-represented the pharmacists are on the blogosphere? And a large number of people still don't know what exactly we are about or what else we do other than dispense drugs. Sometimes, even young pharmacists are confused about what we are supposed to do. Oh no! that isn't my confession, I would get to it soon In Sha Allah (God-willing).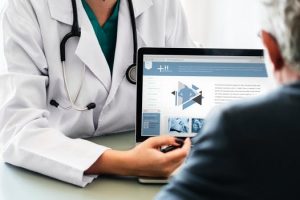 Here is a scenario,
A client comes in for a refill and the following dialogue ensues…
Client – *picks an over-the-counter (OTC) prenatal vitamin then walks to the prescription area to refill a prescription for an anti-diabetic* 
Pharmacist – are both drugs for the same person?
Client – No. I am diabetic and the prenatal is for a pregnant friend
Pharmacist – Do you regularly check your blood sugar? 
Client – No! I have a blood sugar monitor at home but I don't like to. It scares me. 
Pharmacist – Can you remember any figure from any recent check?
Client – No! I never remember
Pharmacist – *Educates the client on diabetes management, informs about the need to monitor and record readings and gives the client a Know your Numbers Notebook for when the client checks at home.*
Client – Wow! That was impressive. Are you a doctor?
Pharmacist – *Smiles* No! I am a pharmacist. I studied pharmacy.
Client – 😵
Pharmacist – 😩
I hope to change that with this blog. Don't get me wrong, it's not only going to be for pharmacists or only about pharmacy. I hope to build a community here. One that helps us to learn, aspire, inspire, motivate and be motivated and inspired. That brings together members of the healthcare team including patients. That allows us to collaborate and achieve better outcomes in life.
So my confession,
I love being a pharmacist and I don't like that people still don't know what exactly that's like. I would love nothing more than to change that. 
Click here to know more about me.
I always love to hear back from you so please tell me what do you do and what do you love about what you do?